Skip to Content
Professional Recessed Lighting in Long Island, NY
Rethink how you illuminate your property with Stone Electric. We are a family-owned and operated company providing installation, repairs, and maintenance for recessed lighting in Nassau and Suffolk Counties, NY and surrounding areas. This lighting brightens and glows up properties without drawing attention to itself. Our team can install and fix any recessed lighting component and feature. We are passionate about giving our customers style and function while maintaining the highest level of excellence.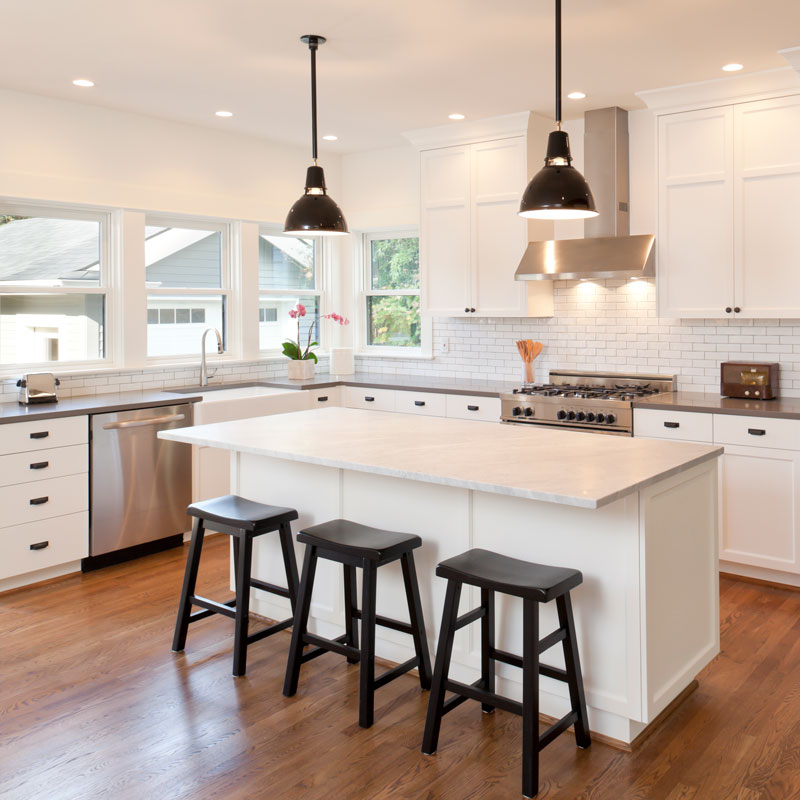 The Best Ways to Use Recessed Lighting
Homeowners choose this light style because it is endlessly flexible. It can be applied to any room or space for functional and aesthetic purposes. Recessed lights are built with LED technology, making them convenient and easy to maintain. Here are a few ways to use them and open new possibilities for your home:
Dimming controls to adjust the mood
Focus it on statues, paintings, and artworks
Wash the recessed light in a room to add depth and dimension
How Does Recessed Lighting Work?
Recessed lights are perfect for a wide range of purposes. They are stylish and functional. They are installed inwards on ceilings and walls. You'll see the trim surrounding the lights with the bulb contained inside. The following are among the most popular design ideas for our customers:
Ambient Lighting
Give your rooms more depth, feeling, and mood.
Accent Lighting
Highlight a specific feature of your home.
Task Lighting
Spotlight specific areas in your home that you must or want to see clearly.
The Expert Recessed Light Installers
With recessed lighting, the possibilities are nearly limitless. If you are interested in this lighting style and want to know more about it, contact our team. There are some differences between recessed and traditional lighting that our team would love to explain to you. Our team is fully trained and equipped to customize your installation to your property and is knowledgeable about bulbs, fixtures, and other essential components. We'll help you determine if recessed lights are right for you and develop a plan to meet your needs.
Stone Electric
Phone
516-862-8346
Hours of Operation
Monday: 8:00 AM – 5:00 PM
Tuesday: 8:00 AM – 5:00 PM
Wednesday: 8:00 AM – 5:00 PM
Thursday: 8:00 AM – 5:00 PM
Friday: 8:00 AM – 5:00 PM
Contact Us for a Free Estimate Today!