Skip to Content
Electrical Panel Service & Upgrades
Repairing Electrical Service Panels in Nassau and Suffolk Counties, NY
Stone Electric is an electrical contracting company repairing electrical service panels in Nassau and Suffolk Counties, NY and surrounding areas. Also known as a breaker panel, fuse box, or distribution panel, every home has one. It is the primary place for moving electricity throughout your property. You've certainly checked it after losing electricity to see if its trip is broken. When power fails to come back after flipping the breaker back on, you have a more significant issue. Our team is trained and certified to repair, install, replace, and upgrade breaker boxes. We're the most trusted team for resolving your electrical problems quickly and efficiently.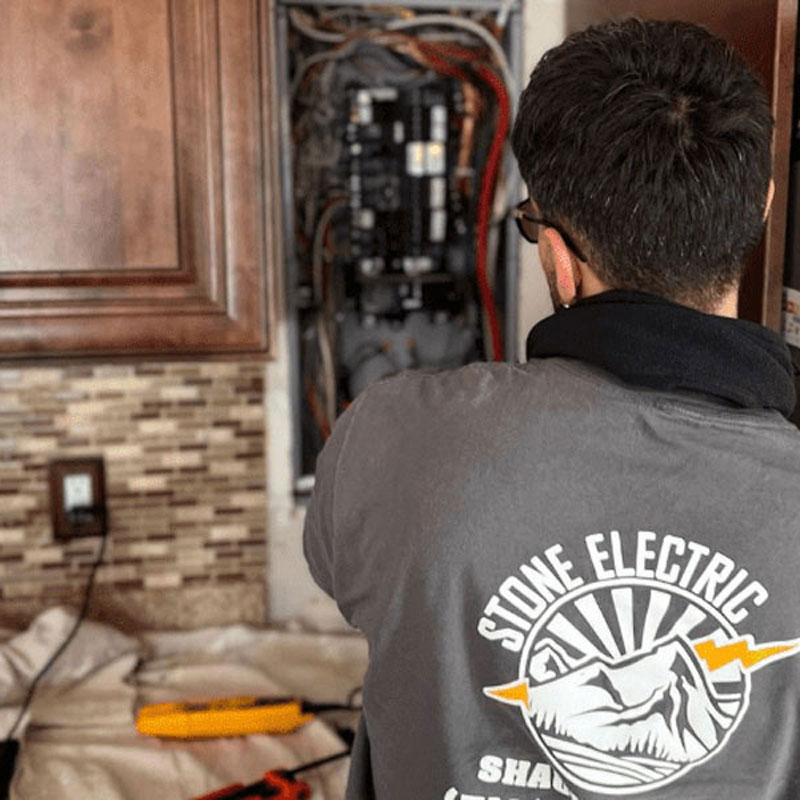 When Does My Electrical Panel Need Upgrading?
A well-maintained breaker panel's lifespan ranges from a quarter century to 40 years. There are many factors that determine how long yours will last, including your home's age, construction, and hardware quality. If your home is 20 years old or over, we recommend requesting an upgrade. Homes must support more technology now, and having enough electricity is crucial. You'll need an electrical service panel upgrade, so your household appliances, electronics, and systems operate and function correctly. Our team will gladly inspect your panel, determine the type of upgrade it needs, and install it to maximize your home.
Should I Consider Replacing My Panel?
Breaker panel problems are inconvenient, but they can also be dangerous. When yours becomes a threat to your home, we recommend getting it replaced when possible. You should call an electrical professional immediately after you smell burning or heat from your panel. Burning panels can start electrical fires and destroy your home and livelihood. If your lights flicker constantly or your modern appliances cannot keep up, your electrical service panel is likely beyond its prime and needs to be replaced. Our team will install a panel suitable for your home, allowing electricity to flow correctly and power it.
Stone Electric
Phone
516-862-8346
Hours of Operation
Monday: 8:00 AM – 5:00 PM
Tuesday: 8:00 AM – 5:00 PM
Wednesday: 8:00 AM – 5:00 PM
Thursday: 8:00 AM – 5:00 PM
Friday: 8:00 AM – 5:00 PM
Contact Us for a Free Estimate Today!