Skip to Content
Reasons to Consider Installing an EV Charging Station
It wasn't long ago that electrical vehicles were a novelty, at best, driven only by a select few who had the means to purchase them; however, that's certainly no longer the case.  Today, the amount of electrical vehicles (EVs) on American roadways has soared. According to recent estimates, there are more than 1.5 million (EVs) in the United States and with more than 50 different models currently available – and many more in the pipeline – the number of EVs will only continue to grow.
As more and more drivers have become environmentally conscious and are making the switch from gas-powered to electrically-powered cars, the number of electrical vehicles that are being parked at places of business has sharply increased in recent years. Despite their growing popularity, drivers of electrical vehicles are faced with a serious problem: charging stations, or more specifically, a lack of charging stations. One of the primary problems that has always been associated with owning an EV is the lack of charging stations, and while there has been a big boom in the ownership of these vehicles, the charging facilities that are necessary to power them back up have failed to keep up with the demand. As such, the need for EV charging stations at the workplace has rapidly increased.
If you own and operate a business in Nassau or Suffolk County, you may be toying with the idea of installing an EV charging station at your workplace, but you aren't 100% sure it's the right choice. If you're sitting on the fence, keep on reading to learn about some key benefits that an EV charging station at your workplace can provide that may convince you it's an investment that will be worth your while.
Increased Brand Awareness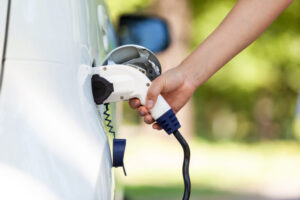 Once an EV charging station is installed at your workplace, your business will automatically show up on the apps that drivers of electric vehicles use to find locations where they can power up. PlugShare, EVgo, Chargehub, and EV Connect are just a handful of the numerous apps that EV drivers use to plan out their routes, find locations that are equipped with EV charging stations, and to even find and have discussions with other EV drivers. Not only will your business showing up on these apps increase awareness of your brand, but because users can post reviews that highlight the experiences they had, both with your charging station, as well as with your business, the addition of an EV charging station can boost awareness of your brand.
Brings in Business
By providing the infrastructure and the facilities that offer EV drivers a practical and convenient way to charge up their vehicles, you'll drive up your business. The addition of EV charging stations will make a good first impression on new clients, and it will make your existing customers happy, thereby increasing the likelihood that they'll continue doing business with your company.
Cost Benefits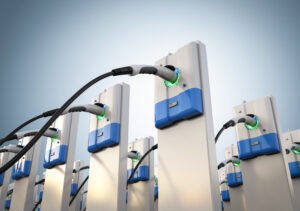 The addition of an EV charging station can provide business owners with sizable tax benefits. There are a variety of local, state, and federal tax credits and rebate incentives available for companies that install EV charging stations. These credits and incentives can be quite beneficial, as they can translate to sizable savings. You can invest the money you acquire from these credits and rebates back into your business, or you can add them to your bottom line.
Tax benefits and rebate incentives aren't the only way an EV charging station can benefit your business financially. Installing a charging station can help to increase revenue, as consumers will spend more time shopping in your store while they're waiting for their electric vehicles to finish charging. If you'd like, you can also charge drivers a fee to use your EV charging station.
EV Charging Stations Can Be Beneficial for Your Business
It's easy to see why the addition of an EV charging station can be advantageous for your business. EV infrastructure will not only benefit your clients and your staff, but it will also be beneficial for the community at large. Of course, it goes without saying that having an EV charging station at your workplace can also help to increase your earnings and can put more cash in your pocket.
Ready to Install an EV Charging Station?
Whether you're ready to install an EV charging station at your place of business or you need some more information before you make your final decision, get in touch with Long Island's leading EV infrastructure installer: Stone Electric. Call 516-862-8346 and our team will be glad to assist you.