Skip to Content
3 Great Reasons to Invest in Generator Installation in Long Island, NY
Here on Long Island, severe weather events can occur year-round. Summer and fall are hurricane and tropical storm season, with winter comes the risk of blizzards, and Nor'easters can occur at any time of the year. Flooding, fallen trees, and broken windows aren't the only issues that storms can leave behind; they can also knock out power, and not just for a few hours, but for days and even weeks on end. During Hurricane Sandy, for example, the strongest and most destructive storm of the 2012 Atlantic hurricane season, millions of Nassau and Suffolk County homeowners and business owners were left without power for several days, and some for weeks.
Given the fact that we live in an area that is prone to serious weather events, being proactive and preparing in advance for any event that Mother Nature will inevitably bring our way is definitely a wise idea. Investing in generator installation is one of the smartest things that Nassau and Suffolk County property owners can do to prepare for severe weather events – or any other event that could lead to a power outage. Why? Well, because if you have a generator when the power lines go down, you won't have to worry about the lights going out.
Have you been thinking about installing a generator but you're still on the fence? Read on for some great reasons that will convince you that generator installation is an investment that will definitely be worth your while.
Food Preservation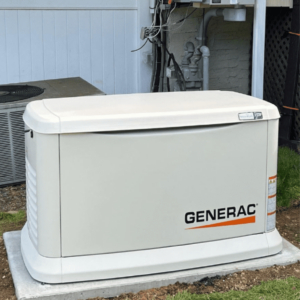 When the power goes out, any food in your fridge and freezer is at risk of spoiling. Of course, the longer the power is out, the greater the risk; however, if heat and humidity levels are really high, food can start spoiling in just a few hours. If your fridge and freezer are fully stocked, you could end up having to toss out all of that food. Throwing out spoiled food is tragic enough, but when you calculate the amount of money you'll have to toss into the trash – hundreds, if not thousands of dollars – and, well, it really is a catastrophic loss.
With a generator installation, when the power goes out, you won't have to worry about throwing out perishable foods. A generator will power your fridge and freezer, ensuring that your foodstuffs remain fresh and safe to consume.
Comfort and Convenience
From electronics to HVAC systems, 21st-century homeowners rely on electricity to power their daily lives. When the power goes out, it's not only a major inconvenience, but it can also result in serious discomfort. Having to scramble to find flashlights, and fumbling to find batteries to power those flashlights isn't exactly convenient. Sitting in a steaming hot house during the dog days of summer after a hurricane has knocked out the power supply to your air conditioning system will undoubtedly leave you and your family super-uncomfortable; likewise, if a blizzard knocks out power to your heating system. More importantly, exposure to high heat and humidity, and extreme cold for prolonged periods of time can be hazardous to your health.
When you invest in generator installation, you'll never have to worry about being inconvenienced or uncomfortable again when the power goes out. The comfort and convenience that a generator will provide are reason enough to install one.
Stone Electric: Long Island's Generator Installation Experts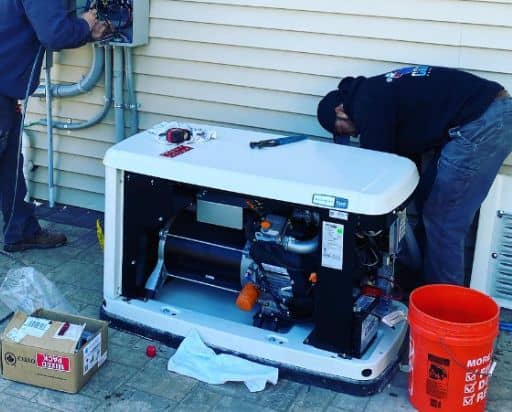 As a full-service electrical contractor, Stone Electric understands how much Nassau and Suffolk County property owners depend on electricity to keep their homes and businesses running. With our generator installation services, even when the grid goes down, you'll always be able to access the electricity you need to power through your days. To learn more about generator installation, to request a free price quote, and to schedule an in-home consultation with one of our licensed electricians, dial 516-862-8346 today! You can count on the team at Stone Electric to help you keep the lights on.